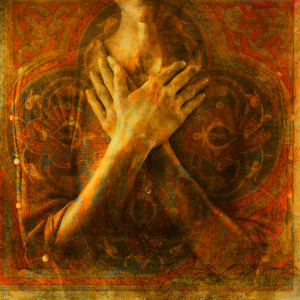 Rooting in Self-Love
Valentines Day is a day for honoring those we love.  However, like many holidays which were originally intended to provide a spiritual oasis of reflection and meaning within the hectic grind of the year, Valentines Day has become more about candy, cards and even sadness over being alone.  We are expected to externalize our happiness so often, it becomes a habit that is hard to break.  The habits are enforced in our culture via organizations and social situations in which we forget to love and honor the #1person in our lives — ourselves.
It may sound selfish, but a balanced view of ourselves within the context of love will paint a different picture indeed.  We are responsible for loving ourselves so that we may allow that love to flow out towards others.  In order to achieve this we need to achieve balance.
It is an appropriate time to reflect on the One thing that makes all this possible — The energy of love as expressed in how we take care of our bodies through our day to day behaviors.  The energy of love is expressed in how we nourish ourselves with whole foods and cooked meals as well as with activities that nourish our souls; how we place importance on quality sleep to be able to properly regenerate; the time we devote to proper movement in order to strengthen our bodies and move with ease; how we breathe to align ourselves with the present moment; how we claim proper unstructured downtime to rest and rejuvenate.  All these expressions of self-love are necessary for us to thrive "in Love."
These are some of the topics we explore more fully in our Spring Reboot coming again this April.  We go way beyond meal plans and diet restrictions and a pure focus on cleansing to fully explore the myriad of connections with everything that nourishes our mind, body, and soul.   Find out more here and consider giving yourself or a loved one an opportunity to commit and reconnect to themselves this Spring.
Happy Valentines!
In Love and Health,
Johanne