With the official recognition of the growing pandemic around the Corona Virus (COVID-19) your health and safety is our top priority. We would like to take this opportunity to share with the Harlem Chi Community the measures we are taking to keep you, your families, and our staff safe as well as provide some recommendations for preventative measures you can take to help you navigate the coronavirus as holistically as possible.

Clinic Policy around COVID-19
While Chinese Medicine stresses and is very effective at building your immune system, we are looking at the most appropriate ways for us to be helpful during this time of crisis.

Thus, first and foremost – If you are experiencing flu-like symptoms such as fever, cough, and shortness of breath, we ask that you please stay home and call your doctor or nearest urgent care clinic. They can assess and make proper recommendations. Please note that the symptoms can be quite mild so we prefer that you err on the side of caution.

In addition, once you have sought and obtained the necessary urgent screenings, if you would like an herbal consultation to help you manage your flu-like symptoms the practitioners at Harlem Chi are available to do scheduled herbal phone consults. You may submit your request here and someone will get back to you as soon as possible.

If you have traveled recently to high risk destinations (China, Iran, Japan, Italy, South Korea) we ask that you schedule your next appointment 3 weeks out from your date of re-entry into the US.

Until further notice, our late cancellation fees will be waived for patients with flu-like symptoms, as well as if you suspect you have been exposed to the coronavirus.

What we are doing at Harlem Chi to reduce your risk
As health care professionals, we already practice much of the specific coronavirus prevention recommendations you have heard and read about. However, in an abundance of caution this is what we are strengthening:
We are increasing our cleaning and disinfecting frequency of high-traffic areas including the doorknobs, the bathroom, front-desk and all other high-touch surfaces and locations.
In addition to the hand-sanitizer dispensers that we as practitioners already use at every treatment station we will have dispensers available as soon as you enter the front office for all patients to use prior to signing in and entering treatment areas.
We are asking that folks with any respiratory symptoms to stay home at this time and if there is a question to please call.
We will continue to closely monitor information from the Centers for Disease Control and Prevention (CDC) and New York City Department of Health (DOH) and will follow their guidelines to protect and keep our environment safe, and will provide you with updates when necessary.

What You Can Do to Protect Yourself
As you have probably heard, the two most effective steps you can take are to wash your hands with soap and water regularly and to avoid touching your face. There are many resources out there providing common best practices for prevention. As holistic care providers, we also want to make sure that you are taking a more fortified holistic approach to protect yourself that goes above and beyond the more common guidelines.
This is a critical time to prioritize your self care and broader wellness. Anything you can do to manage stress and strengthen your immune system is of utmost importance. Here are some recommendations on what you can do to navigate the crisis:
Manage Your Fear — Extensive research has proven that psychological stressors directly impact the resilience of our immune system. Thus the manner in which we respond to fear around the risks of COVID-19 can directly impact how best we maintain our wellness. It is critical that we seek a balance in how we educate ourselves, proactively seek preventative measures, and soothe our nervous system consistently to try to keep the panic at bay.
Improve Your Sleep — Research has also proven how important deep, restorative sleep is to strengthening our immune system. In fact, the quality of our sleep is perhaps the one area, in addition to proper nutrition, where we can have the most impact on our health resilience. Thus it is important to strive to keep a consistent sleep schedule and practice the best sleep hygiene.
Eat Healthily — Nutritionally dense whole foods with a variety of fruits, vegetables, nuts, and seeds is the best way to support your body at all times. From a Chinese Medicine perspective this type of viral infection is considered a damp condition. Thus reducing your sugar and alcohol consumption is highly recommended. In addition to the fact that both sugar and alcohol can affect your sleep cycle, too much of either can negatively affect your immune system as well.
Stop smoking & vaping — Lung health is of utmost importance. One of the major risk factors with the coronavirus is impaired lung function. If you smoke or vape, this is a great time to look at your options for quitting or at least reducing your use.
Stay Active — Doing what you can to maintain a regular exercise routine is an essential part of any healthy regimen. Especially as the weather improves, do your best to get outside and keep moving.
Make Time for Relaxation — Particularly in a time of high communal stress it is important to make time for relaxation. In addition, improving or engaging in contemplative practices with renewed focus and increased frequency can only be beneficial.
Use Herbal Remedies to Strengthen Your Immune System — For herbal wisdom on how to support your body's innate ability to protect & heal check out this post on herbal support specifically for viral infections.
All of us at Harlem Chi are here to help you stay healthy and navigate the fear around the coronavirus. We will also be sharing on our Facebook page additional types of helpful information during this time of crisis. Do not hesitate to contact us directly if you have any questions or concerns.

In closing, I'd like to share a link to an article that was just published in the New Yorker about the unfortunate social costs of the response to this pandemic. Observing how the necessary response is unfortunately more isolation, the author Bill McKibben reflects:
"It's the social cost that we should be absorbing, so that we'll remember it when these days are past. We should use the quiet of these suddenly uncrowded days to think a little about how much we've allowed social isolation to grow in our society, even without illness as an excuse….If we pay attention, we may value more fully the moment we're released from our detention, and we may even make some changes in our lives as a result. It will be a relief, above all, when we're allowed to get back to caring for one another, which is what socially evolved primates do best."

Let us do our best to overcome this and look forward to the lessons learned.

In Community & Health,

Johanne & Diana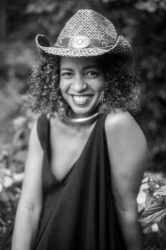 Latest posts by Johanne Picard-Scott
(see all)