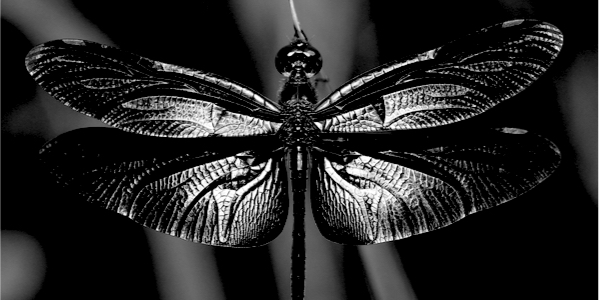 It's been one month since we have been social-distancing. I'd like to share an email we received earlier this week:
"I am healthy and pretty even-tempered and I hope that you and your family are likewise. I attribute a good share of the responsibility for my good health and spirits to you. During the years I was a regular patient of yours, my physical and emotional health improved substantially until I was feeling so good and stable I was able to stay that way without being treated by you. Slowly but surely, you had taught me what I needed to do to take good care of myself, and I am reaping the benefit of that on every pandemic-filled day."
This is why Diana and I do what we do. No matter how we emerge from the current state of affairs one thing we know for sure is that our mission will remain the same — Empowering you to grow confident in your innate ability to grow strong and healthy through the wisdom of Eastern medicine and philosophy.
The current crisis could not be more stark in highlighting the importance of this mission. We seriously need to rethink what true health is. We can no longer afford to rely on the expectation that interventions outside of ourselves will save us or make us healthy, or whole. We all possess powerful, untapped potential for self-regeneration and self-healing. Chronic illness is not inevitable provided we properly nourish and respond early to our bodies' early signs of imbalance.
Likewise, we cannot view our immune system as separate from our nervous, digestive, and other physiological "systems". We are complex integrated beings with every action on our bodies reverberating on the whole. In addition we feed from the environment. How and what we eat is just as important as how we react to adversity and external stress. We can no longer afford to coddle our 'chronic ailments' and accept the fact that we will be medicated for life. True health is built from the inside out — our best medicine being unadulterated foods and plants that we have co-evolved with over millennia that uniquely possess the language to communicate with our genome and microbiome.
Supporting You through Social Distancing
For the moment, Diana and I may not be able to treat you with our needles but we can continue to support you with our medicine. Chinese Medicine comprises a vast array of therapies that go beyond acupuncture. In fact acupuncture is just one branch in a comprehensive system of medicine that includes several therapies – many of which are conducive to self-administration with guidance.
Indeed we may have already shared with many of you practices like moxibustion, herbal prescriptions, dietary and lifestyle advice, and mind-body practices. Ideally some combination of these should always be part of a comprehensive prescription to maintain your ultimate level of health.
Our guiding principle is empowering you to work with the wisdom of your body, and we are confident we can continue to support you through that process in this current environment through TeleHealth appointments. Thus during this time of isolation we'd like to continue to support you where needed while getting you more directly involved in creating your health story.
TeleHealth Appointments at Harlem Chi
Starting today our schedules will be available for HIPAA compliant individual phone or video appointments to continue to support you through specific health challenges. Below are just some of the instances where we think this type of engagement can be especially useful:
Herbal Consultations – For new formulae, modifications, or refills; Recent changes in symptoms since your last herbal consultation requiring a review and update of your treatment plan/herbal prescription.
Immune System Support – This includes preventive support, as well as early interventions for the onset of signs of respiratory infection (sore throat, fever, muscle aches, fatigue, shortness of breath, cough, congestion), and methods to facilitate complete recovery.
Pre-Natal/Labor/Post-Partum Support – Herbal and nutritional consultations along with instructions on moxibustion and acupressure techniques to help with discomforts such as nausea and back pain; Acupressure, breathing and meditation techniques to facilitate labor and help with anxiety/depression; Working with your doula and/or mid-wife to support you through the formulation and execution of your birth plan with special attention to helping ease the additional fear and anxiety around giving birth in the midst of the pandemic.
Women's Health/Reproductive Health – Patients with which we were working on balancing issues around menstruation should reach out as there is much we can do to help with a tailored herbal regimen. In addition, a state of forced 'yin activity' could not be more conducive to helping support fertility. For many this forced state of retreat may be just what the doctor ordered. We will help you maximize the benefits and help you keep the anxiety at bay while fine-tuning your dietary/herbal regimen.
Mind-Body Practices – Individualized instruction to help with anxiety, depression, insomnia, food cravings.
How Will TeleHealth Appointments Work?
TeleHealth Appointments can be conducted anywhere, with the only requirement being your phone, tablet, or computer. There are many different platforms in which this can take place and we can accommodate almost any device with internet access.
How to Schedule Your Session
Go to the Genbook booking site either directly or through the Harlem Chi website and choose the TeleHealth link and book as you would book your regular visits. Once you book your appointment you will receive an email confirmation with instructions on how to access the HIPAA compliant link to the appointment

Our Service Rates during Pandemic
Please note that similar to our acupuncture services no one will be charged until after the service. During this difficult period we want to make sure that no one hesitates from utilizing this service due to financial constraints. If you are unable to afford the service at this time just indicate that in the private comment section when you book your appointment. No worries – We are in this together.

How To Prepare for Your TeleHealth Session
Before your scheduled appointment time, get your device ready and locate your headphones or headset if needed.
Be sure to pick a location void of distraction, in which you are comfortable speaking freely about your health concerns.
For physical assessment visits, it would be helpful to have space in which you are free to move unencumbered and in view of your device.
For herbal consultations, it is important to visualize your tongue in natural light, so positioning yourself near a window is helpful.
Compile a list of current and recent prescriptions and dosages so that we will be best able to advise you and offer appropriate recommendations.
We look forward to continually supporting you on your health journey and hope to see you soon — virtually or in-person!
In Community & Health,
Johanne & Diana