Johanne Picard-Scott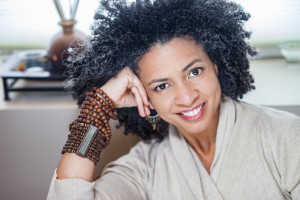 M. Johanne Picard-Scott is nationally board-certified Diplomate in Acupuncture and Herbology by the NCCAOM and licensed to practice in New York. She earned her Masters of Science in Chinese Medicine from Pacific College of Health and Science (NY), where she began her studies in 2005 while working as a full-time corporate attorney.
What first began as a fascination with Eastern philosophy soon evolved into an intense passion and focused commitment to deepening her study of the science and art behind this medicine while continually evolving her clinical practice. Her clinical experience has ranged from practicing  with various medical institutions in New York City including St. Vincent's Comprehensive Cancer Center and the Integrative Pain Management Program at Montefiore's Medical Center to engaging in humanitarian acupuncture missions abroad.
She continues to take advantage of the opportunity to study and seek the knowledge and guidance of several inspiring master teachers, many who continue to guide and inspire her as she shares the wonders of this medicine with her patients.
In 2013 Johanne began studies with the late Master Dr. Richard Teh-Fu Tan, renowned for synthesizing thousands of years of Classical Chinese medical philosophy into a revolutionary, modern and practical understanding of the practice of Acupuncture that produces sustained effective clinical results.   His teachings, recognized today as The Balance Method, not only revolutionized the effectiveness of the practice of acupuncture but has also served as a framework for deepening studies into the vast canon of Chinese Medical science and arts.  She continues to study with many of his students and designated senior teachers who have assumed the responsibility to teach The Balance Method around the world.
Johanne has been very enthusiastic about bringing the community acupuncture practice model to Harlem and making acupuncture more accessible.  She firmly believes that by expanding the experience of Chinese Medicine to as many people as possible in any given community this medicine will naturally find its place as a serious complementary healthcare delivery system in this country.  Her vision for Harlem Chi CA is to create a community institution that will change the way healthcare is managed both on a personal and community level.
"My intent for Harlem Chi is to provide my patients a place where they can discover more proactive holistic approaches to supporting and reclaiming their health through acupuncture, herbal medicine, and nutritional counseling. I have been fortunate to be educated in a system of healing that is revolutionary in its potency and efficacy yet so simple in its execution. My mission is to create a community setting that invites people to learn more about this medicine and witness how they can harness their body's own intelligence to heal and thrive."
Diana Yoon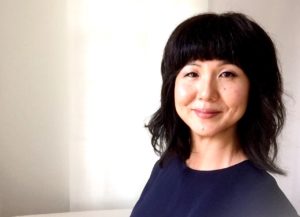 Diana Yoon found her heart's work in traditional East Asian medicine with a purpose to make its resources for healing the body, mind and spirit available to more people. Compassion without judgment, intuition, and a deep commitment to honor the body's ability to heal itself guide her role as a practitioner. Diana is national-board certified in acupuncture and herbology by the NCCAOM and licensed to practice in New York.
Diana completed her studies in acupuncture and herbology and received a valedictorian award from Pacific College (PCOM). Her clinical training included treating the clients and staff of Housing Works (Brooklyn, NY) and providing in-patient treatments to support stroke recovery and other neurological-orthopedic rehabilitation cases at the NYU Langone Hospital (Brooklyn, NY). Some of her most rewarding experiences have been supporting individuals to rebuild health after surviving cancer, find relief from anxiety and develop strategies to shift out of unhealthy habits of the mind, practice preventative care to stay healthy, and prepare for childbirth and infant-parenting.
A former academic who engaged in interdisciplinary scholarship and taught at a research university, Diana is interested in acupuncture research, the history of activism that helped seed acupuncture in the U.S., and currents of traditional medicine in contemporary movements for community empowerment and health justice. She is a first-generation immigrant from Korea who grew up with the wisdom of elders cultivating food and practicing food as medicine, and she finds much joy in preparing and sharing meals and teas for restoring balance and seasonal attunement.
Diana commenced her Balance Method studies with Dr. Tan's senior teachers and is looking forward to honing her practice in Balance Method at Harlem Chi.