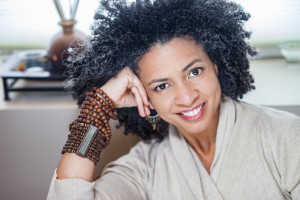 M. Johanne Picard-Scott is a NYS licensed acupuncturist and nationally certified Diplomate in Oriental Medicine (NCCAOM). She earned her Masters of Science in Oriental Medicine from Pacific College of Oriental Medicine (PCOM) in New York, where she began her studies in 2005 while working as a full-time corporate attorney.
What first began as a fascination with Eastern philosophy soon evolved into an intense passion and focused commitment to learning the science behind this medicine. Her clinical experience has taken her from a student practitioner at PCOM to internships with various medical institutions in New York City including St. Vincent's Comprehensive Cancer Center and the Integrative Pain Management Program at Montefiore's Medical Center.
She continues to take advantage of the opportunity to study and seek the knowledge and guidance of several inspiring master teachers, many who continue to guide and inspire her as she shares the wonders of this medicine with her patients.
In 2013 Johanne began studies with the late Master Dr. Richard Tan, renowned for synthesizing thousands of years of Chinese medical philosophy into a revolutionary, modern and practical understanding of the practice of Acupuncture that produces instant, immediate results.   His teachings, recognized today as The Balance Method, not only revolutionized the effectiveness of the practice of acupuncture but has also served as a framework for deepening studies into the vast canon of Chinese Medical science and arts.  She continues to study with his three designated senior teachers who have assumed the responsibility to teach The Balance Method around the world as he so desired.
Johanne has been very enthusiastic about bringing the community acupuncture practice model to Harlem and making acupuncture more accessible.  She firmly believes that by expanding the experience of Chinese Medicine to as many people as possible in any given community this medicine will naturally find its place as a serious complementary healthcare delivery system in this country.  Her vision for Harlem Chi CA is to create a community institution that will change the way healthcare is managed both on a personal and community level.
"My intent for Harlem Chi is to provide my patients a place where they can discover a more proactive, natural way of supporting and reclaiming their health through acupuncture, natural herbal medicine, and nutritional counseling. I have been fortunate to be educated in a system of healing that is revolutionary in its potency and efficacy yet so simple in its execution. My mission is to create a community setting that invites people to learn more about this medicine and witness how they can harness their body's own intelligence to heal and thrive."