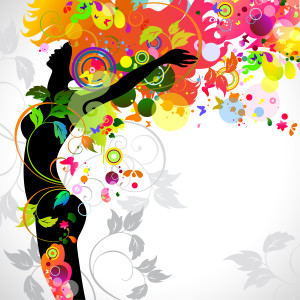 I feel very fortunate to be practicing a medicine that is minimally invasive yet so potent in its effectiveness. I am witness to the power of the body's self-healing potential everyday. Yet, I realize that what I do is still in essence a passive exercise for the patient recipient. Some of the best of what Chinese Medicine has to offer is in the wisdom it provides us to harness our self-healing capacity by the actions we take everyday in our lives. Nowhere is this potential more potent than our relationship with our food and the lifestyle changes we take to honor this relationship. That is why the "Healer Within" Spring Reboot is so important to me.
An "Immersion" Program that Gives YOU Control over Your Health
I do believe if given the right tools and if properly supported we can overcome histories of poor eating, we can improve our sleep and manage our stress to get on track with the life we deserve to live.   Harlem Chi's "Healer Within" Spring Reboot is designed to help you overcome nutritional challenges (food and other) that can affect all areas of your life. The program melds basic Western nutritional understanding with a unique Eastern philosophical (and traditional indigenous) approach to health that helps you develop and sustain a proper mindset for making holistic nutritional and lifestyle changes.
While I try to share nuggets of wisdom at every visit in the clinic, the Spring Reboot is different because it provides an "immersion" program that gives you tools to help YOU work through the inevitable challenges. More importantly you take your healing into your own hands.  You assume control.  Repairing ineffective food habits not only gives you personal control over your health, but it helps you to move towards balance with the earth that nourishes us – what I believe is the ultimate objective.
Typically, I or a nutritionist can't follow you around and make healthy decisions for you. Spring Reboot is the closest we can come to helping you implement changes that will return amazing benefits. The full 6-week program gives you just what you need to be educated and wise about your food choices and supports you in your learning.
Nurturing Group Support
With other members of the Spring Reboot, we all spend a month following a nutritional regimen together and discussing our challenges. This team environment can help you work through solutions to the "blockages" you may face with your nutritional choices. It's much more effective than being lectured at by a healthcare provider about what to do.
The exploratory and supportive nature of the program, coupled with the process of "digesting" ancient, indigenous wisdoms, help us all get closer to our objectives by clarifying what really works for each of us on our own path. I hope you'll join me this year for the "Healer Within" Spring Reboot and see for yourselves what a fantastic method this is for making the changes you want in your life.