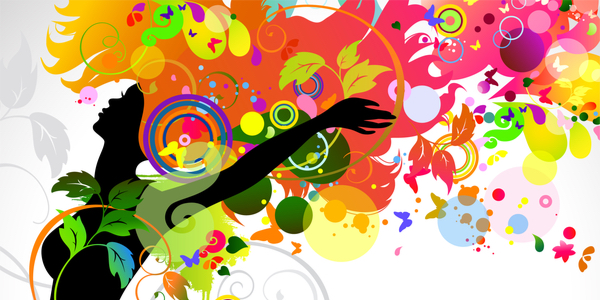 CANCELLED DUE TO COVID-19
Do you feel like you are eating "right" but not feeling any better?
Are you often overwhelmed by trying to make sense of all the "diet" advice you read about everyday?
Do you feel like you understand intellectually what you should be doing to improve your diet but are having trouble either seeing results or sticking to a plan that "works"?
Then this program is for YOU!
This year's "Healer Within Spring Reboot" evolved from the successful 6-week programs we held at Harlem Chi in 2016 and 2017. At the conclusion of the previous programs health and weight goals were met and everyone felt resoundingly lighter and content with their accomplishments.
However discouragement set in just a few months later as some found it difficult to maintain the momentum. These past 3 years I sought to explore and address what the root cause of this all too common backslide is.
The reality is that it is almost guaranteed that if any of us follow any of the proliferating "meal plans" out there and "clean" our diet for a few weeks we will inevitably achieve positive results in the short-term. But how do we go beyond the "meal plans"? How do we nourish our mind, body, souls to affect our mindsets to keep it going for the long-term? How can we repair our culturally-ingrained, antagonistic relationship with food? How do we align our subconscious with our conscious desire to eat well to achieve sustainable health goals?
This program is the result of my determination to maintain laser focus on what the common roadblocks are and address them more directly in a condensed, more accessible and flexible program.
The goal of this Spring Reboot is not to hold your hand through a curated "meal plan" but to zero in on your triggers and change your mental and spiritual approach to your relationship with your body, your food, your environment – in order to make sustainable, impactful changes to your overall health. We will address what is often lacking in most conventional advice — the need to radically rethink and inject holistic principles into our day-to-day lives to achieve true balance.
This program is an intense 3 and 1/2 hour highly participatory and interactive work session that will address amongst other issues the following:
How to make sense of the voluminous, sometimes conflicting, nutritional advice we get bombarded with every day without a sweat.
How to focus on the energetics of food over conventional reductionist nutritional advice.
Going beyond the one-size-fits-all health advice: How to devise a personal streamlined lifestyle blueprint that actually works for you/fits with you are not who we should be.
How to measure "sustainable" progress and get buoyed by steady progress instead of relying on "quick fixes"
How to properly cleanse to jump-start the process of reconnecting with your food.
How to align with purpose in order to streamline with confidence.
This is the ideal program to help you jump start whatever Spring cleanse or "meal plan" of your choice you have decided to embark on this Spring. It will certainly give you plenty of "food" for thought to help you rethink your journey to make it more effective and long-lasting.
When: Sunday, March 22 – 2pm to 5:30pm
Deadline to Sign-up: March 15 (this is to give you ample time to work through some materials prior to our meeting.)
Fee: $60