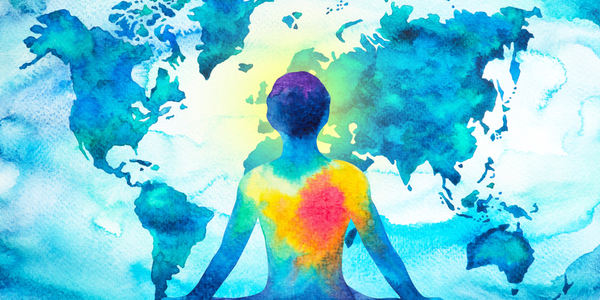 "Humankind has not woven the web of life. We are but one thread in it. Whatever we do to the web, we do to ourselves. All things connect." – Chief Seattle
"The [ancient masters understood] the most profound medicine costs nothing – it is created naturally within the human system." – Roger Jahnke, O.M.D.

What are HEALER WITHIN Workshops About?
If there is anything Acupuncture and Eastern approaches to healing do best is to help us appreciate one's individual resources and capacity to self-heal. As Balance Method practitioners we are continually challenged to delve deeper to find the right balance to
help our patients trigger this healing process.
The Healer Within programs are aimed to move this power from the practitioner to the individual who is ultimately in charge of their self-healing.
The Balance Method teaches balance within as a reflection of universal cosmic balance. It is a fresh vision to reconnect to the creative power of Self (capital "S") which goes beyond the individual to encompass the universal consciousness that imbues all living beings.
As we connect with this renewed consciousness we are better able to heal ourselves.
All "Healer Within" workshops are designed specifically to address common health concerns in a format that is interactive and practical. Each session will focus on a particular topic inspired by wisdom from Eastern as well as other traditional medical traditions. The format of these talks will stress interaction over lecture with ample opportunity for discussion. The format is such to encourage as much interaction amongst participants as we parse through the material presented – with the idea that comprehension and commitment begins with and is fortified by continual engagement.
Upcoming Workshops in 2020
Fall Workshop – Sept. 27 
"Between Heaven and Earth: How to Strengthen Your Immunity"