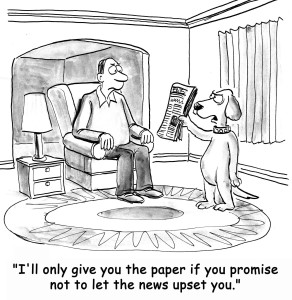 We had a record number of patients last week at Harlem Chi. Was it a coincidence that our busiest week ever coincided with a contentious and angst-ridden election week? That may be the case, but I'd like to hope that the clinic can serve you as a place for effective healing and wellness in the midst of a crazy, stressed-out world. I am grateful when Harlem Chi can be a calming "third space" where you can decompress and take time out to process.
We've seen a lot of uncertainty and witnessed much tension this year. If you've been feeling the relentless slow churning of fear, anger, overwhelm and/or anxiety that many are struggling with right now, know that you're not alone. This deceptively relentless stress challenges our "fight or flight" stress response system and tips us into chronic ailment territory. That means that it's vital for you to take the time for self-care and mindful interventions. These important actions help us reclaim power over our health — and that's uniquely important during these uncertain times both at the individual and community level.
As this current climate continues to impact us, I suspect people will seek community more than ever to express their opinions, fears and angst; to bond with others; to hear and comfort one another; and to proactively work together for positive change.
Harlem Chi in the Community
To help encourage this process of learning to care for ourselves and others, I am happy to take part in an event where the conversation around self-care and renewal will likely be at the forefront. This Saturday, Nov. 19, I will participate in a panel discussion with other holistic health providers at the Women Who Love Them Wellness Experience. This is a fundraising event for an organization that has been active in informing and teaching women self-care practices in the Harlem community for some time.  Find out more here.
Then, on Saturday, Dec. 3, after seeing patients in the morning at the clinic, I will head over to Harlem Park to Park's Shop Harlem Live Harlem Holiday Expo at MIST where I will provide acupuncture services to new patients. Please invite a friend or family member who has been on the fence about acupuncture to experience it for themselves! Plus, you can do some holiday shopping from unique local vendors at the same time.
Know anyone who suffers from an ailment? Sign them up for one of the available 9 slots. This is an opportunity for your loved one to get an initial consultation and treatment for half the price they would pay at the clinic.
Thanksgiving Schedule
The office will be closed on Thanksgiving Day, Nov. 24, but we will maintain our usual schedule the rest of the week. So if you are in town and need a pre- or post-Thanksgiving treatment don't forget to book your appointment.
Massage Services Every Wednesday @ Harlem Chi
Molina Jean-Louis is now available for 1-hour massage sessions every Wednesday evening between 6 and 9 p.m., including the Wednesday before Thanksgiving. Treat yourself to some personal care and relaxation before the holidays kick off! Book your appointment directly on the Harlem Chi site here.
BodyWork Sunday @ Harlem Chi
Molina will also be present with Barbara and Deborah this Sunday before Thanksgiving, Nov. 20, to provide you with their services at BodyWork Sunday! Don't forget to schedule your session as soon as possible.
Have a great month. Take extra care of yourselves and enjoy your Thanksgiving holiday!
Johanne