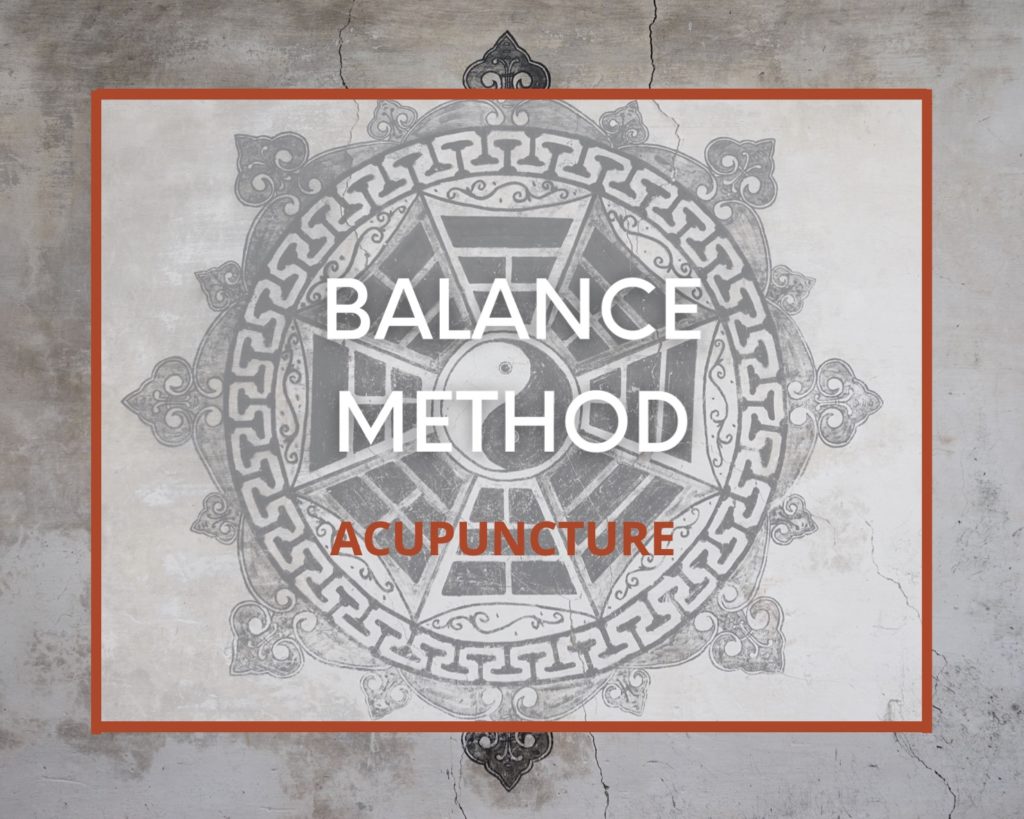 The Balance Method is an acupuncture practice systematized, refined, and taught by the late Master Teacher Dr. Richard Teh-Fu Tan. Dr. Tan is renowned for bringing to life thousands of years of fundamental concepts of balance enshrined in the foundational classics of Chinese philosophy. He translated that ageless wisdom into an integrated method of practice that is clinically effective, as well as fundamentally holistic in its understanding and application.
Meaning and Significance of Balance
The concept of balance is woven throughout the texts of Chinese philosophy and medicine. It is this ancient concept that informs the Balance Method practitioner in personalizing your treatment. 
Ancient Chinese philosophy teaches that there are binary dynamic balancing forces – yin and yang – that move and influence each other in a primordial desire to become whole. Balance Method practitioners recognize the mutual interdependence of all the body's physiological processes and seek to restore functional harmony.
We understand "dis-ease" as a disruption of the body's innate and natural ability to maintain that harmony. Instead of fighting against and suppressing symptoms, we see them as signals that reveal the body's disharmony. Our aim is always to restore the natural and proper function of the body through harmonization and integration.
Modern science is revealing and further elucidating the myriad of physiological processes, interrelationships and interactions within our bodies, as well as the coordinated responses to all internal and external stimuli that help us maintain internal stability and resilience.  All cellular metabolic reactions reveal that constant balancing act to maintain this homeostasis. 
It makes sense that healing becomes more achievable when we understand this dance and help to support rather than suppress it. Given the complexity of these interrelationships, it becomes counterproductive and at times futile to simply address symptoms without constantly respecting the integrated balance – the "whole." 
Ecological Health and Balance
This highly evolved concept of balance is further teased out in ancient Chinese philosophy in the perennial observance and respect of this balance in the natural world. (Concepts expounded in ancient Chinese philosophy as the Five Phases or Elements.)
Our physical bodies exist within and as part of the physical world surrounding us. As Nature always seeks dynamic balance, so do our bodies. The micro-ecologies of our bodies simply reflect the universal balance we observe in the macro-ecology of Nature.
When we recognize the ways nature finds balance, we can identify those same patterns in the body. Balance Method treatment draws on these insights to deliver enhanced health and healing.
True Health Equals Resilience
Thus, health and wellness are never static concepts, but rather are measured in terms of dynamic resilience. In this understanding, wellness is measured by how effectively the body interacts with and adapts to its environment. Indeed, Balance Method practitioners take into account geographic, climactic, and seasonal conditions when they interpret and treat patients' symptoms.
In addition, Balance Method teachings are heavily rooted in a deep study of the I Ching (or YiJing) that ties the more esoteric, scholarly insights to a very practical application in healing patients.
Practitioners of this method draw on these fundamental universal understandings to inform healing. Their practice involves directly applying these holistic principles, translating these ancient truths into successful clinical results for their patients.