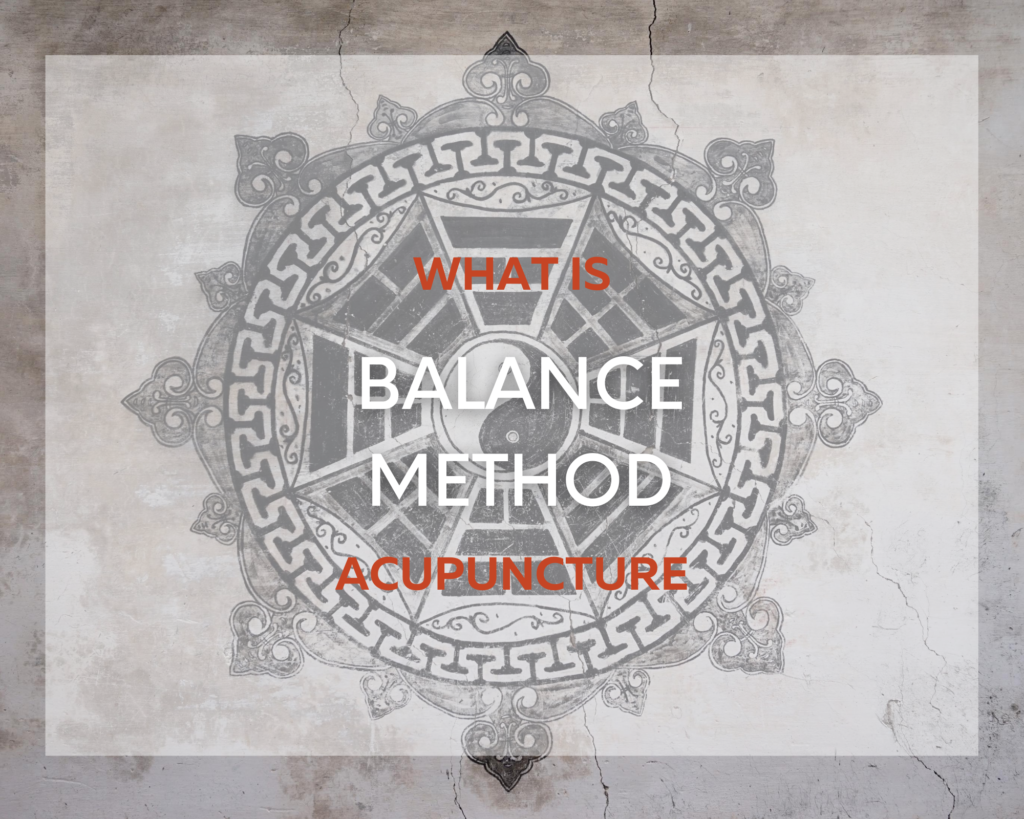 The Balance Method is a system of Acupuncture renowned for obtaining immediate clinical results that was systematized, refined, and taught by the late Master Teacher Dr. Richard Teh-Fu Tan. The genius of Dr. Tan was his ability to bring to life thousands of years of fundamental concepts of balance enshrined in the foundational classics of Chinese philosophy and translate that ageless wisdom into a systematized, integrated method of practice that is not only logical, accessible, and clinically effective, but is fundamentally holistic in its understanding and practice.
Meaning and Significance of Balance
The concept of balance is weaved throughout the classics of Chinese philosophy and medicine. These teach that there are binary dynamic balancing forces (yin/yang) that move and influence each other in a primordial desire to become whole. The BM practitioner recognizes the mutual interdependence of all processes and systemic functions in the body and seeks to restore functional harmony. "Dis-ease" is simply understood as a disruption of the body's innate and natural ability to maintain that harmony. Instead of fighting against and suppressing symptoms that reveal themselves as signals of disharmony, the aim is always to restore the natural and proper function of the body through harmonization and integration.
Indeed from a Western scientific perspective we understand the myriad interrelationships and interactions that occur in our bodies naturally that help us maintain homeostatic function. Nothing is static and all cellular metabolic reactions reveal this constant balancing act to maintain homeostasis. It makes sense that healing becomes more realizable when we understand this dance and help to support rather than suppress it.
Ecological Health and Balance
The concept of balance is further teased in a refined understanding of the ecological checks and balances fundamental to the creation and evolution of our natural world (5 Phase/Elements). Nature always seeks homeostasis and balance. Our bodies simply reflect the universal ecological balance we observe in nature. If you recognize the ways and can identify those same patterns in the body your treatment is successfully informed by these basic ecological understandings and the result is enhanced health and healing.
True Health Equals Resilience
Thus health and wellness is never a static concept but is measured in terms of resilience — how effectively is the body interacting and adapting to its environment. Indeed the influence of geographical, climactic, and seasonal conditions are implicitly taken into account when interpreting symptoms and treating patients with the Balance Method.
In addition, The Balance Method teachings are heavily rooted in a deep study of the I Ching (YiJing) in a manner that ties the more esoteric, scholarly teachings and understandings to a very practical application in the healing of patients.
The Balance Method Practitioner moves from all these fundamental universal understandings to the actual application of the same holistic principles directly in their practice in a manner that constantly reinforces them and consequently results in successful clinical results for their patients.